A former UN peacekeeper on the war in Ukraine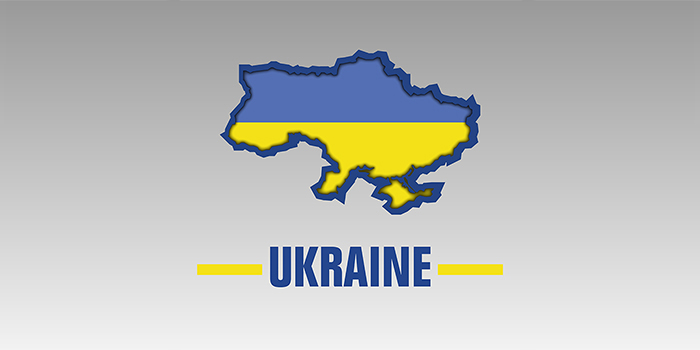 [Written by Don Burgess]
Former UN peacekeeper Jeff Baron said NATO should do more to help Ukraine in its war against Russia.
In 2007-2008, Mr. Baron served with Ukrainian and Russian UN peacekeepers in the Balkans. "There was tremendous camaraderie," he said. "As a response team, when we needed a lift, the Russians would take us in helicopters. None of us were diplomats or executives or had anything to do with the function. executive of the mission area or mandate, he added that the main objective was to protect international personnel and stabilize the region.
Mr Baron said he had served alongside people from Ethiopia, Switzerland, Austria, the United States, Russia and Ukraine. "It's almost a cliché, but it's like a Benetton commercial, but the camaraderie was great."
He said there was no possibility for the UN to try to keep the peace in Ukraine at this time. Mr. Baron added that in the event of a ceasefire, the UN could then discuss the advisability of a peacekeeping mandate. "With the instability in the region right now, if there is a ceasefire through force or diplomacy, you could see a UN administration put in place a mandate to keep the peace, and that would be appropriate.
"There needs to be a line drawn where the West and NATO are trying to push diplomacy forward, so they don't have to use air or ground forces to chase forces," Baron said. . "They want to use diplomacy, which is always the best case scenario. "
He stressed that NATO should do more, with the former UN peacekeeper adding that Russia should be pressured to have honest diplomatic talks to agree a ceasefire. "They have to draw a line in the sand and say, 'When are we going to commit troops to help Ukraine, then?'"
While the West has imposed sanctions on Russia, "the Russians are advancing towards Ukraine, and Ukraine is fighting a hell of a fight. You see this tremendous leadership with the President of Ukraine [Volodymyr Zelenskyy], which wins hearts and minds. But in the end, it has a shelf life.
So far, he agrees with analysts who say the Russian military appears "ill-prepared". He said Russian air and ground troops appeared uncoordinated in their attacks. "They didn't capture the airspace and dominate it. This is surprising because the Russian army is quite proud of its product. The ground crews are poorly coordinated. They ask for directions in Ukraine. There are many broken down vehicles that have run out of gas. Logistically, this seems quite embarrassing. This is surprising given the size, scope and funding of the Russian military. You would think it would be an all-out bombardment, and it would be a coordinated and rapid attack, but it is anything but.
He praised the small pockets of Ukrainian forces formed by the military and the communes who took up arms and resisted the Russians. Mr. Baron said it was deja vu of what happened to them in Afghanistan. "The Mujahideen were not well funded, they were just creative and smart with their tactics. They also knew their battlefield much better, as did the Ukrainians. They are at home. Even civilians undermine the mighty Russian military using these creative and collaborative solutions. It's quite interesting to read but totally embarrassing for Russia.
He believes that the airspace must be controlled and that NATO must step up its efforts. Baron said the good news is that NATO gathered unanimously around the table and took action for the first time. Sanctions targeting Russian oligarchs appear to be effective.
Help came in the form of soldiers of war leaping into the fire.
"There are former British soldiers, former American soldiers. They fly to Poland just so they can take up arms and cross the border to help Ukraine fight.
If you would like to help, a fundraising page has been set up on Ptix to donate to the Ukraine Red Cross. You can donate here.
Learn more about
Category: All news