Barber Trucking of Brookville escorts the healing wall | New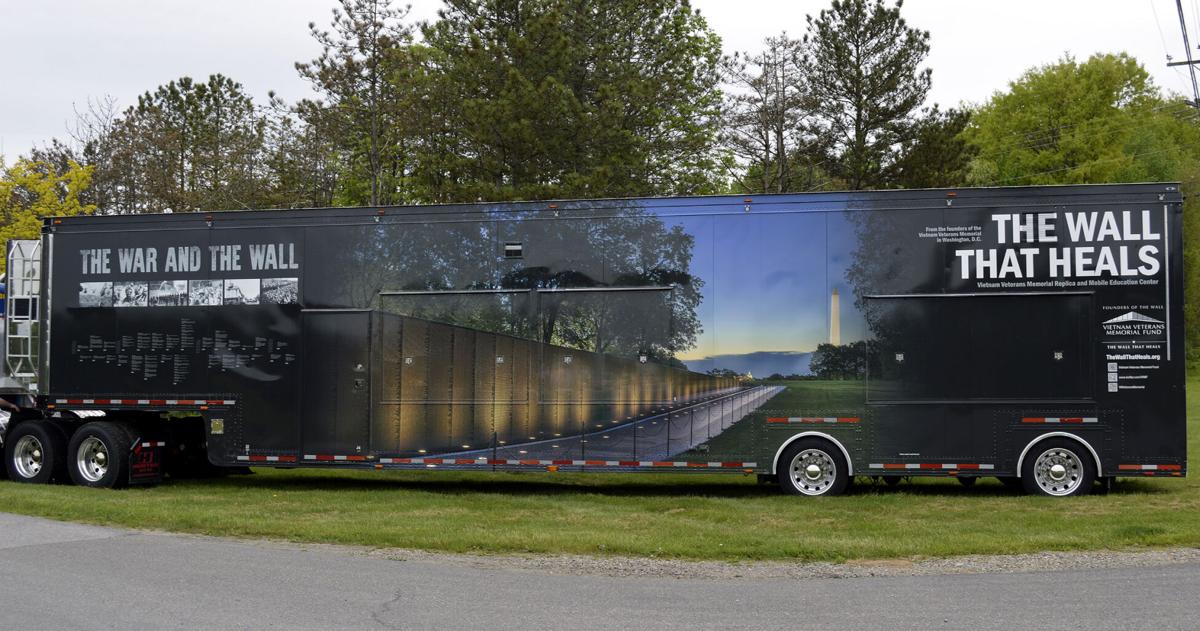 BROOKVILLE — Five years ago, Barber Trucking in Brookville got involved in a project that brought great pride to the company. Barber Trucking is one of the companies escorting The Wall That Heals as it travels the country.
The exhibit is transported in a 53-foot trailer that includes a three-quarter scale replica of the Vietnam Veterans Memorial as well as a mobile education center. The traveling exhibit honors the more than three million Americans who served in the United States armed forces during the Vietnam War and bears the names of the 58,281 men and women who made the ultimate sacrifice in Vietnam. This year, the Traveling Wall will be located in 29 communities across the United States.
"We got involved on behalf of the Truckload Carriers Association. We have several veterans working here, not necessarily Vietnam-era veterans," said Benjy Smith of Barber Trucking. "We try to do it every year that we can. I think we were one of the only carriers that did that in 2020 when COVID hit. It is important for us to try to give back. The owners, Joe and John, are both big supporters of the military and we try to give back every chance we can get.
Smith said the exhibit "has a touring schedule every year." This year, the tour began in Bay St. Louis, Mississippi, in March and will end Nov. 13 in Cabot, Arkansas. "Cities sponsor the arrival of the wall and carriers like us and others pick it up and transport it from place to place so it can be installed."
Barber Trucking picked up the trailer in Winchester, Indiana, on Sunday and left at 7 a.m. Wednesday to take it to Erie, Pennsylvania, where it will be installed over Memorial Day weekend.
When the trailer was parked at Barber Trucking on Monday evening, "every passing vehicle slowed down," Smith said.
Jeff Leathem of Barber Trucking said, "When he goes to Erie, they usually have an escort. There are hundreds of motorcycles, police and fire trucks. It's a 25 mile parade that will start in Ohio and take Route 20 straight into Erie to the Zem Zem Shrine Club.
"It takes you. No matter how many times you do it, no matter how many times you see it. People line the streets. A lot of times the fire companies set up their ladders and hang a flag. It's really a big problem.
Leathem and two other drivers will take the trailer to Erie.
"Every year when we do it, we solicit it from our veteran riders and ask them if they're interested in doing it," Smith said. "Not once have we been turned away. They jump on it. Sometimes a veteran driver will pick it up and then another veteran driver will take it to the next destination. That way everyone has a chance to get it. do," he said.
"It's a big problem for us. It's a great honor and Vietnam veterans get the welcome they deserve," he said.
The Healing Wall was first shown in 1996. Since then it has visited over 700 communities in the United States and has also traveled to Ireland and Canada.