China helps create UN peacekeepers support group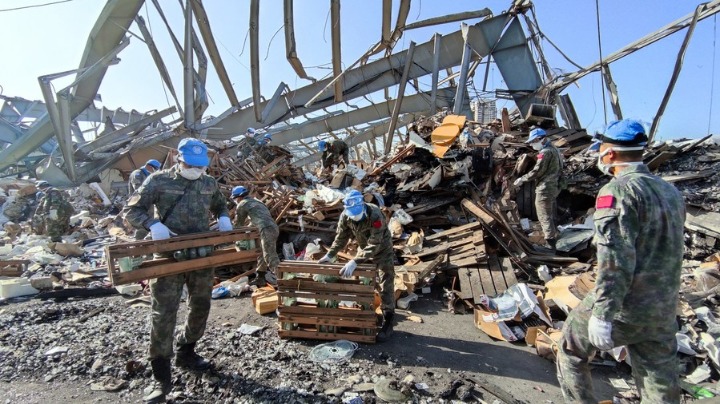 A support group for United Nations peacekeepers was launched on Tuesday at the initiative of China, Brazil, Indonesia and Rwanda.
The Group of Friends on the Safety and Security of United Nations Peacekeepers will provide a platform to strengthen information sharing, policy coordination and capacity building, said Ambassador Zhang Jun, Permanent Representative of China to the UN, during a virtual event on Tuesday.
The Group of Friends includes 49 countries and regions, including Russia, United States, United Kingdom, France, Germany, Japan, Morocco, South Africa, Pakistan, India, Egypt, Ethiopia and the League of Arab States.
The safety of peacekeepers depends on the participation of all parties, Zhang said. Peacekeepers face threats in regional hotspots, ethnic conflicts, terrorism and improvised explosive devices (IEDs). The COVID-19 pandemic has also increased security risks, Zhang said.
UN peacekeepers were created in 1948 to help conflict-torn countries create the conditions for lasting peace.
More than a million people have served as UN peacekeepers, and more than 3,700 of them from more than 120 countries have lost their lives in the cause of peace. This year, 49 peacekeepers died.
China is the second largest financial contributor to the peacekeeping budget and the largest contributor of troops among the permanent members of the UN Security Council.
Currently, more than 2,500 Chinese peacekeepers participate in eight missions, performing tasks such as patrol, guard, mine clearance, medical treatment, engineering and airlift.
Ambassador Zhang stressed that the Group of Friends will study new challenges to ensure the safety of peacekeepers, raise awareness and promote common understanding among member states through the Security Council, General Assembly and d 'other platforms.
Ensuring the safety and security of peacekeepers requires not only political guidance but also practical actions, Zhang said.
He said China is one of the champions of safety and security under the Action for Peacekeeping (A4P) initiative, which has provided safety and security training to peacekeepers from many countries and funded the Secretariat to carry out relevant projects and studies.
China had also decided to donate 300,000 doses of COVID-19 vaccines to peacekeepers. On China's initiative, the Security Council adopted the first resolution on the safety and security of peacekeepers.
Over 150 guests attended the meeting chaired by Ambassador Zhang, including Jean-Pierre Lacroix, Assistant Secretary-General for Peace Operations; Gilles Michaud, Under-Secretary General for Safety and Security; Lisa Buttenheim, Assistant Secretary General for Support Operations; as well as permanent representatives, deputy permanent representatives, military advisers and officials of members of the Group of Friends and other relevant delegations.
The participants highly appreciated China's leadership in establishing the group. They said it was urgent and timely, and that China's efforts demonstrated its tangible support for multilateralism and the work of the United Nations.
They reaffirmed their commitment to improving the safety and security of peacekeepers and stressed that they will actively participate in the group's activities to strengthen the protection of peacekeepers, reduce risks to their security and better play the role. important of peacekeeping operations in promoting international peace and security.