Egyptian peacekeeper honored with UN medal for her work in Congo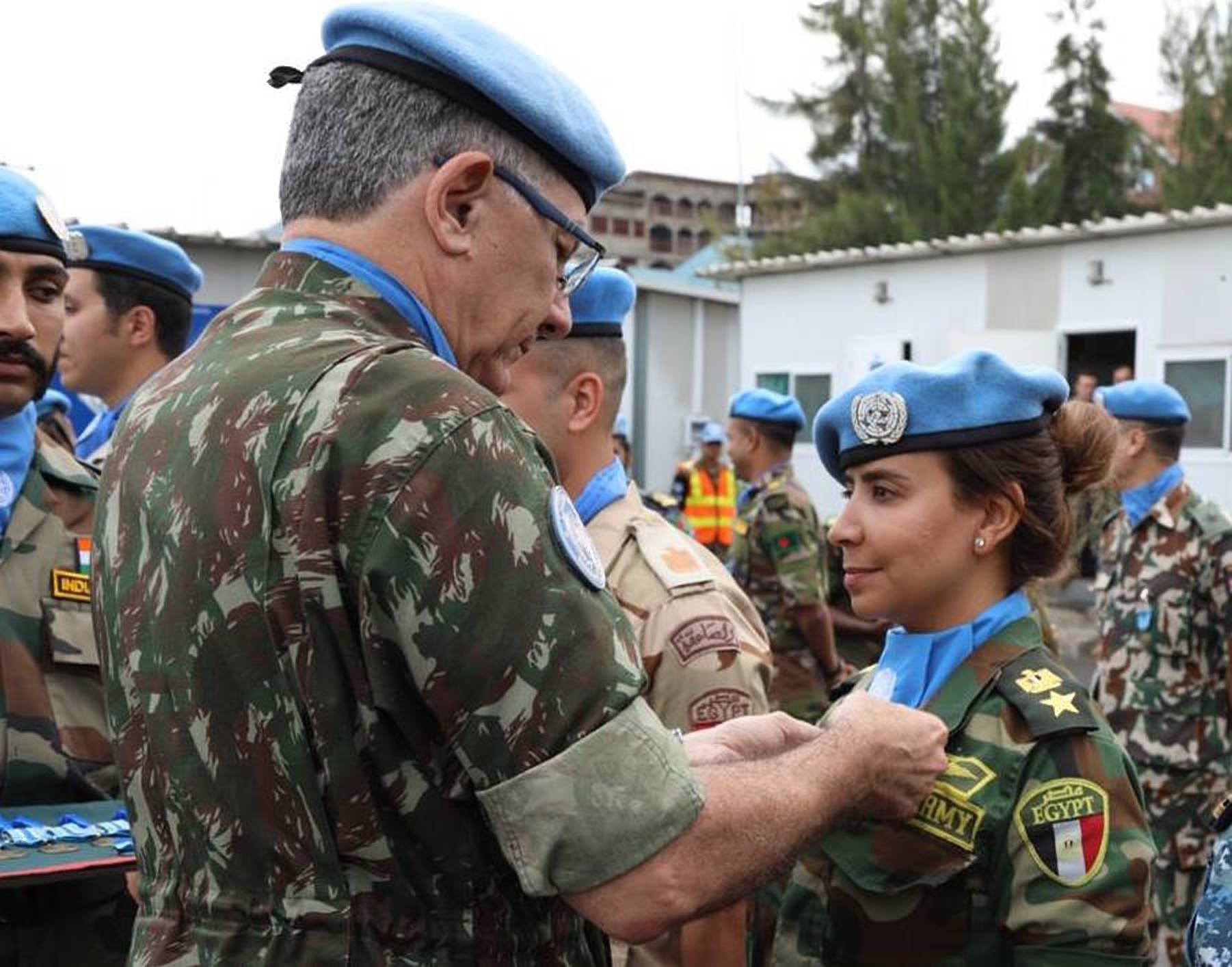 Egyptian peacekeeper honored with UN medal for her work in Congo
An Egyptian peacekeeper was honored by the Force Commander of the United Nations Organization Stabilization Mission in the Democratic Republic of the Congo (MONUC) with the United Nations Medal in the city of Goma, according to the United Nations Information Center in Cairo.
The female peacekeeper was among 51 military personnel from different countries present at the ceremony.
Egypt's Interior Ministry has increased the number of women joining peacekeeping forces over the years, as Egyptian Foreign Minister Sameh Shoukry said earlier in 2018, with around 3,000 men and Egyptian women spread across Congo, Mali, Central African Republic and Darfur. .
Nahed Salah is the first Egyptian woman to join the United Nations peacekeeping forces in 2014, where she served as head of the police department of the United Nations Peacekeeping Mission in Morocco.
Her main tasks were to protect local women from sexual violence and to provide assistance to survivors of sexual violence, in accordance with United Nations standards for their missions in troubled areas.
Women currently make up only 4% of the more than 80,000 United Nations peacekeepers, despite their key role in preventing sexual violence during and after conflict, and their unique abilities to engage with the communities they they serve.
The inclusion of women in peacekeeping is very important, as female officers are more likely and able to gain community trust and respond to women's vulnerabilities and needs.
To introduce a gender perspective to peacekeeping, the Female Military Officers Course, funded by the governments of the Netherlands, Norway, Australia and Finland, trained 340 female officers and held 10 sessions in India, China, South Africa and Kenya.
"Military women and soldiers must come out, there is a real need, not only to catch up with the number because we are at 4%… We need more women in the field, more women to take care of the victims and the most vulnerable… it is necessary that women walk the streets without arms and engage with the inhabitants. said Captain Anaseini Navua Vuniwaqa of the Republic of Fiji Military Forces.
---
Subscribe to our newsletter
---