First responders and the National Guard deserve support | Opinion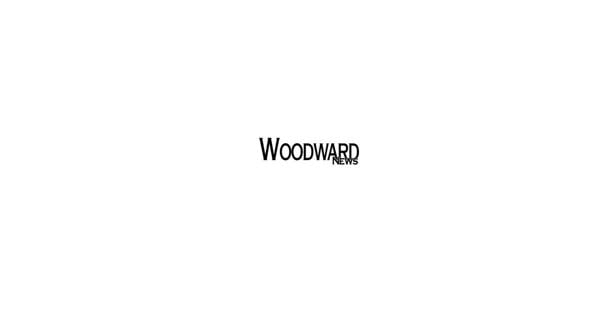 I want to thank everyone who continued to pray for Jason Smith and Tyler Morris, the volunteer firefighters whose truck rolled over while battling a large wildfire in Beaver County. I urge your continued prayers for Jason and Tyler, and would also like to pass on information about a GoFundMe effort to help with the expenses everyone is facing while recovering. If you want to help, just go to https://bit.ly/3KN3a5i.
The dedication and service of our firefighters saves lives and protects property, but these recent events show that it is not without enormous risk for these brave men and women. Following this accident, I visited one of my colleagues, Senator Lonnie Paxton of Tuttle. I understand that while some of these fire departments have workers' compensation coverage, some do not. This is something I think we should explore further and I am considering requesting an interim study on this after the end of the 2020 session.
Other first responders to wildfires and in the aftermath of tornadoes, ice storms and other natural disasters include members of our Oklahoma National Guard. Throughout our state's history, our National Guard has served its fellow Oklahomans in the wake of these disasters and helped defend freedom around the world.
Last week we celebrated Oklahoma National Guard and 45th Infantry Division Appreciation Day, remembering their service here at home and across the oceans to fight fascism and the Communism. This event is a tradition that dates back decades here on Capitol Hill, but was halted for a few years during the pandemic, which began in 2020. That same year, the Oklahoma Air National Guard lost Tech. sergeant. Marshall D.Roberts. He was killed in a rocket attack in Iraq on March 11, 2020 – the first member of the Oklahoma Air National Guard to be killed in action. His service and sacrifice were remembered during the joint session.
It was also noted that members of the 45th Infantry Brigade helped train Ukrainian soldiers who are now fighting for the lives and freedom of their fellow citizens in the face of the ongoing Russian invasion.
For all that the Oklahoma National Guard does, here at home and around the world, we thank you for your service.
We also passed a resolution this week marking the 75th anniversary of the Gold Star Wives of America, a national service organization for military widows and widowers dedicated solely to the needs, concerns and well-being of surviving spouses and dependent children. .
Military service comes with enormous sacrifices, not only for those who serve, but also for their families. To all of our Oklahoma National Guard members and Gold Star families, thank you.
Finally, we also marked 4-H Day at the Capitol last week. This incredible organization has been part of the fabric of this state for over a century, teaching young people through hands-on practice, helping them develop strong work ethics and leadership skills that will help them succeed throughout life.
It is an honor for me to serve you in the Oklahoma State Senate. You can reach me by calling 405-521-5626 or emailing [email protected]
Casey Murdock represents District 27 in the Oklahoma State Senate. Its district includes Woodward County.