New Mexico National Guard Commander Kenneth Nava Announces Retirement | Local news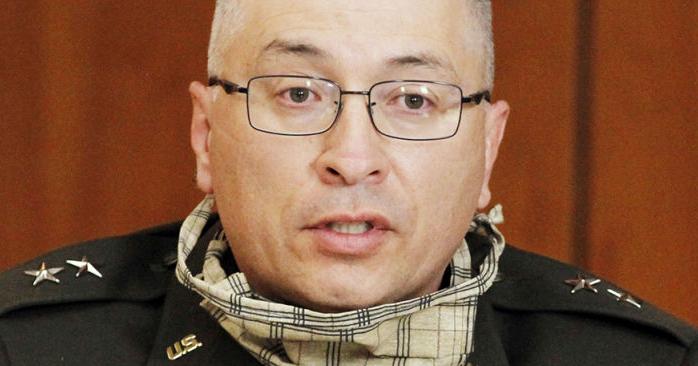 Kenneth Nava's first goal in the military was to become a First Class Sergeant. This accomplished, he then set himself the goal of becoming an officer, preferably lieutenant-colonel.
It was not part of the picture.
"I just did my best not to close the doors, to keep opening doors," he said, explaining how a former enlisted man could become the head of the State National Guard in over the past four years. "There was a bit of luck associated with that, of course."
That touch of good fortune, combined with hard work, is now in an album. The 33-year-old veteran and adjutant general of the New Mexico National Guard announced his retirement in a quiet ceremony at the Guard complex just south of Santa Fe.
Nava's next posting is as a civilian; more specifically, as an employee of Intel Corp. in Chandler, Arizona, where he will participate in some of the company's construction projects at its facilities there.
He said leaving the Guard was a difficult decision, but also noted that "the reality of the military is that you cannot serve forever. I was approaching the twilight of my military career."
Nava, 52, began her career in 1988 as a mechanic in the 7th Battalion, 200th Air Defense Artillery with the New Mexico Army National Guard. He then obtained his commission as a second lieutenant in 1992 and fought in Iraq from 2008 to 2010, commanding the 515th Combat Sustainment Support Battalion.
He was appointed adjutant general in 2017 by former Governor Susana Martinez, whose Roundhouse successor Governor Michelle Lujan Grisham attended his retirement announcement on Friday.
"General Nava has been an outstanding leader throughout my tenure and he has played a critical role in mobilizing our National Guard to support and protect New Mexicans throughout the pandemic," said the governor in a statement. "I thank him for his many years of service to our State and our country and I wish him the best in his future endeavors."
Nava said he has long been happy to be a part of the National Guard, which has a proud history – marked by the sacrifices of the outnumbered men who fought the Japanese in Bataan and Corregidor at the start of World War II and endured Bataan's death march that followed.
Memories of those sacrifices, he said, were a legacy he wanted to keep alive for the current guards. Under his leadership, a New Mexico National Guard Hall of Honor was established to commemorate those who served not only in World War II, but also in recent years.
Nava said he was encouraged by the work the Guard is doing today, especially in recent months, as it has helped with COVID-19 aid and other efforts. "I love working with our soldiers and airmen; I love to serve our country and our state, "he said.
His willingness to help the Guard was also personal. Nava said he wanted to live up to the examples his grandfathers – Tomas Arrey and Eleuterio Nava Jr. – set him as a young man. Both served in the military; both set a standard he wanted to achieve.
"I was very, very lucky to be the 44th Adjutant General of the New Mexico National Guard," he said. "But it was time for me to move on."