Over 10,000 volunteer hours accompany other veterans to and from the VA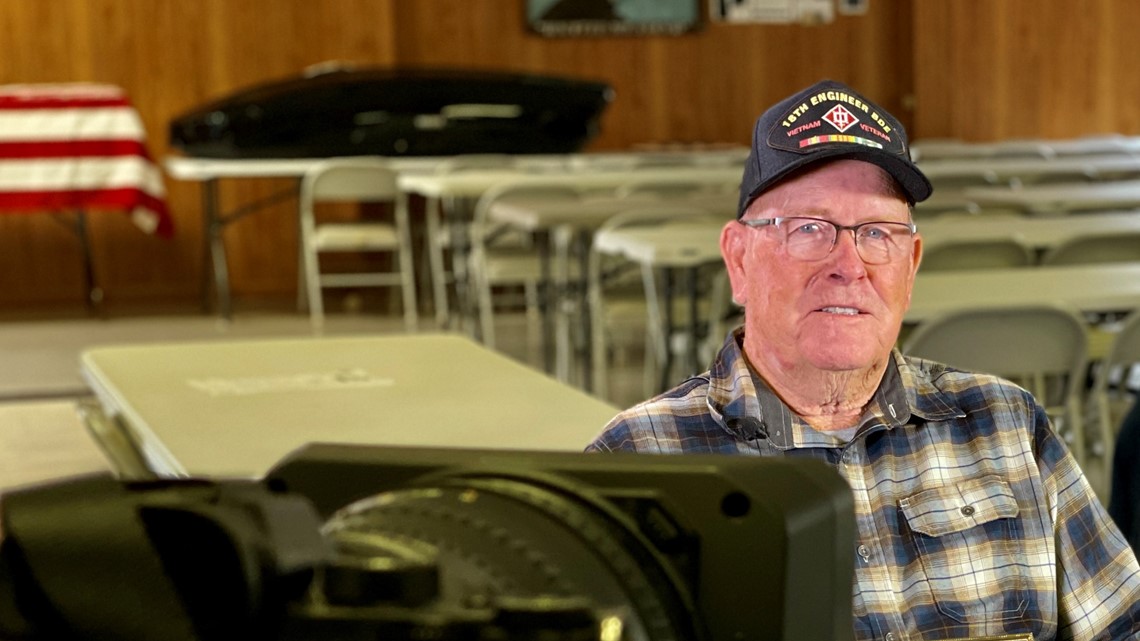 An Army veteran in eastern Tennessee continues to serve other veterans by escorting them to medical appointments on a day-long 250 mile round trip.
JOHNSON CITY, Tenn. – Few people know the route from Maryville to Knoxville, to Johnson City and back better than Sam Russell, 82.
"I could go there with my eyes closed," Russell said with a chuckle. Each year for the past 16 years, he has driven nearly 480 military veterans to the VA Medical Center in Mountain Home.
"After I retired for the fourth time, I just wanted something to do," said Russell, who spotted an ad in the newspaper asking for volunteer drivers. He has now accumulated over 10,000 volunteer hours serving veterans through the Veterans Affairs program. He is one of three active volunteers to reach this milestone according to the James H. Quillen VA Medical Center.
"Sometimes I want to leave him, but no I'm not a let go," said Russell. He entered the military as a teenager and ended up touring Vietnam twice. And he does not intend to end his continued service to his fellow veterans.
"10,690 (hours) … who knows, I might have 10,000 more."
In addition to our on-camera interview, Mr. Russell took the time to answer the following 10 questions about the influence his military service had on the rest of his life.
1. Who has influenced you the most in life?
My father influenced me the most when I was young.
2. Do you feel honored and respected for having served your country?
Yes, I am doing it now after so many years of hearing negative things on my return from Vietnam.
3. How can people thank you for your service?
See people on the street or in a store and see them come to me and say thank you for your service and welcome to your place. Make you feel good.
4. How do you honor your fellow service members?
I honor them by taking them to their DR`S appointments every week and helping them in any way I can.
5. How do you think this generation of military men and women is different or similar to yours?
Today, they are better trained and equipped for their mission in today's conflicts.
6. What influence has your military service had on the rest of your life?
My military service gave me the training and education for the future that I wouldn't have had otherwise. I have had the opportunity to go to so many different schools that I have been able to use in different jobs since I retired from the military.
7. Does your family have a history of military service?
Yes, my dad was in the Army 1918 – 21 Coastal Artillery in the Panama Canal, a younger brother retired from the Marine Corp. Two other brothers joined and were released for early medical treatment.
8. Would you encourage the younger generations of your family to join the service?
Yes, I would encourage the younger members of my family to join us and give the best of themselves. I have a great-granddaughter who is preparing to join the military as a photographer. It has already been approved.
9. How has your opinion of the war changed?
My opinion of the war has not changed. I would do it again if I had to and never would have thought of a war while I was in the military. For me, I was protecting my country and my family.
10. How has your military experience shaped your religious faith?
My military experience gave me confidence in my fellow human beings to be there when needed. I could trust them to protect me like I protected them