Pakistani UN peacekeeper martyred in Darfur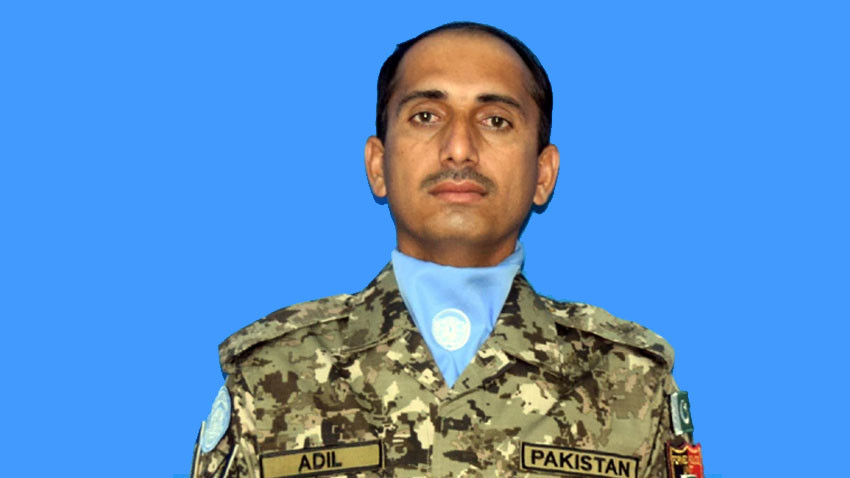 Pakistani peacekeeper Lance Naik Adil Jan, serving with the United Nations Mission in Darfur, Sudan, embraced martyrdom while on duty, according to a press release released by Inter-Services Public on Saturday. Relations (ISPR).
Lance Naik Adil Jan, FC Balochistan, 38, resident of Lakki Marwat, was part of the UN mission in Darfur [which is] responsible for [the] the protection of civilians and the facilitation of humanitarian aid, "the media branch of the military said.
At least 161 Pakistani peacekeepers have been martyred while serving in global peacekeeping missions for international peace and stability, the ISPR added.
In 2018, a Pakistani UN peacekeeper was shot down by "members of an armed group" in the Democratic Republic of the Congo, a UN spokesperson said.
Read more: CF soldier embraces martyrdom during terrorist attack in Kech
The incident occurred when the Pakistani peacekeeping convoy was ambushed by armed rebels near Lulimba, 96 km southwest of Baraka, in South Kivu province.
During the exchange of gunfire, Naik Naeem Raza embraced the martyr while Sepoy Bilal was injured.
"Pakistani peacekeepers have responded effectively to the failure of the armed rebels," according to an inter-service public relations statement.