Peacekeeper Park Memorial seeks new home in Lambton County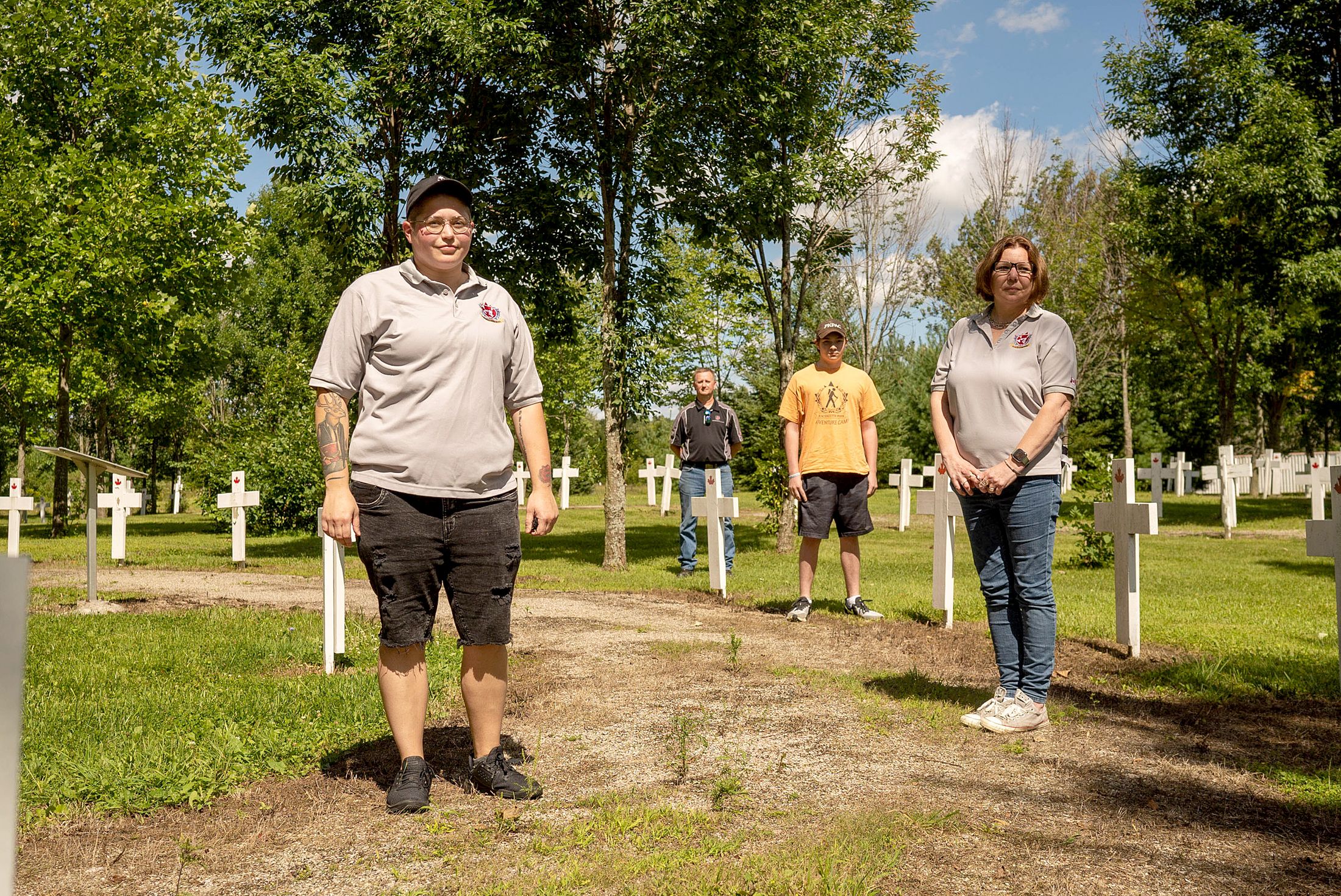 Content of the article
A 20-year-old Peacekeeper Park memorial who lost his home in Elgin County hopes to set up camp in Lambton County.
Content of the article
Lambton County Council voted June 2 to have its staff check with local municipalities, private landowners and conservation authorities to identify possible locations for the non-profit Canadian Peacekeepers Memorial, as well than an adventure training centre.
This followed a presentation by Memorial Treasurer Sarah Duplisea about the memorial group and its desire to relocate to Lambton County following a 2020 decision by the Kettle Creek Conservation Authority not to renew a lease on land in Whittaker Lake where camp was first established.
"We are now in the process of packing our items and storing them as we are looking to move," Duplisea said.
The memorial offers programs for veterans and youth, and because it has strong ties to Lambton County, "we would love to make it our new home," she said.
The park's founder, the late Eugene Smith, is the son of a former mayor of Petrolia, and the buildings and facilities at Lake Whittaker were named for Brent Poland and William Cushley, Canadian soldiers from Lambton who died in action while serving in Afghanistan.
Lambton cadet groups and schools have participated in programs offered at the park that include abseiling, canoeing, archery, hiking, team building and leadership development, added Duplicate.
She said the organization is looking for a site on or near water.
"We're looking for a good piece of land, but it's negotiable," added Duplisea. "We are ready to work with what we can get."
She said they would consider sites anywhere in Lambton.
"I would love to see something like this in Lambton County," Petrolia Mayor Brad Loosley said.
County Council voted in favor of a motion by Sarnia Mayor Mike Bradley asking staff to explore possible locations in Lambton and report back to council within 90 days.
Duplisea said the nonprofit that operated the park is currently being restructured and plans to expand to also commemorate all those who served in the military, as well as deceased emergency service workers. in service.