Russia 'fires army commander after just 16 days' amid heavy casualties in Kharkiv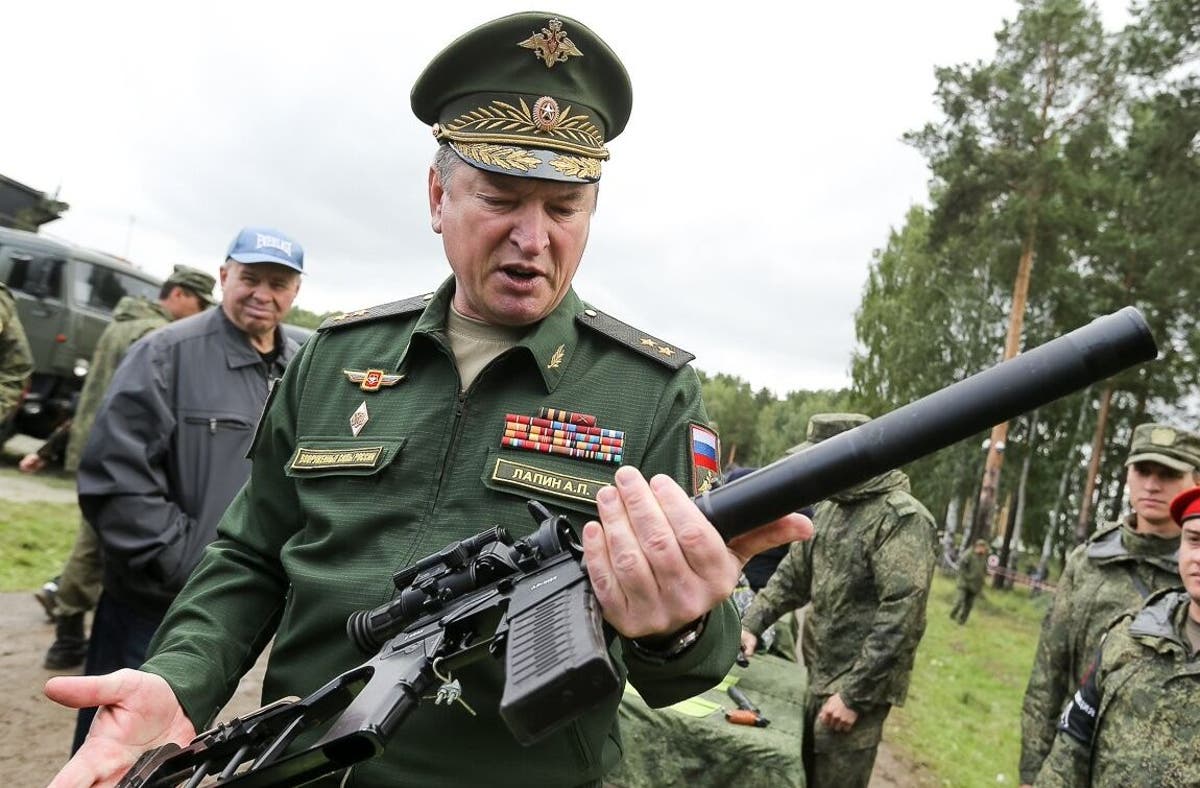 Russia sacked an army commander just 16 days after he was appointed to the post, Ukraine claimed, after forces in Kyiv made significant gains.
Lieutenant General Roman Berdnikov was appointed to the post of Commander of the Western Military District of the Russian Army on August 26, replacing Lieutenant General Sychecvy.
But he lasted just over two weeks before being removed from his post, according to the Ministry of Defense's Defense Intelligence. Ukraine attributed the change in leadership to the "crushing defeats" of its troops in the Kharkiv region.
Ukraine's Defense Ministry said the group of Russian troops will now be led by Lieutenant General Oleksander Lapin.
Russia has yet to confirm any of these changes.
Last June, it was rumored that Lieutenant Berdnikov had been killed in an attack by Kyiv forces.
He had previously served as the Task Force Commander of the Russian Armed Forces in Syria and was transferred to lead troops in the People's Republic of Donbass.
Kyiv's counteroffensive made significant gains over the weekend, reclaiming Russian-occupied areas in the region. The Russian troops were forced to retreat so as not to find themselves surrounded by the Ukrainian armed forces.
Ukraine is said to have liberated 1,160 square miles since the beginning of September and was less than 30 miles from the Russian border.
Since Ukraine successfully captured areas of the Kharkiv region, parts of the country have been hit by attacks from Russia, leaving areas with power outages and no water supply.
"No military installations, the goal is to deprive people of light and heat," Ukrainian President Volodymyr Zelenskiy wrote on Twitter on Sunday evening.
US Ambassador to Ukraine Bridget Brink also denounced the strikes on Twitter: "Russia's apparent response to Ukraine's liberation of towns and villages in the east: sending missiles in an attempt to destroy critical civilian infrastructure".
Moscow denies that its forces deliberately target civilians.