SC National Guard deploys 50 troops to Egypt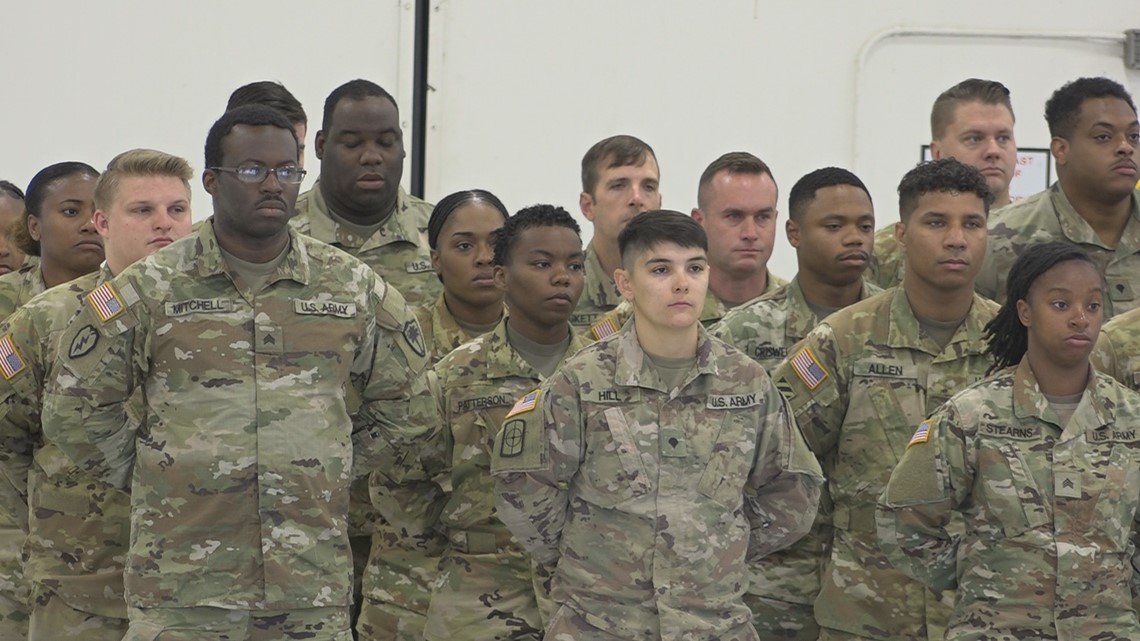 The troops will leave the state on Friday. They go to Fort Hood to practice mobilization for 30 to 40 days, then they leave for Egypt.
EASTOVER, SC — A group of 50 South Carolina National Guard soldiers is deploying to the Sinai Peninsula this week from McEntire Joint National Guard Base in Eastover.
Handkerchiefs and tears were aplenty when the family sent them to a deployment ceremony on Wednesday morning, but these relatives and friends are proud of their soldiers.
"We need to make sure the unit is always trained and prepared for whatever and whatever mission sets we might be carrying out overseas," said Capt. Michael Synder, National Guard unit commander. from South Carolina. "It's bittersweet. Nobody wants to leave their family for that long, but that's what we trained for."
RELATED: McEntire to Temporarily Place F-16 Fighter Jets at Columbia Metropolitan Airport
"I don't know what to say without crying," said Michael Painter, father of a deployed soldier.
"I'm happy for him," said Angela Zachery, mother of a deployed soldier. "I'm proud of him too."
"I had to pray to God to help me come to terms with this," said Christina Washington, grandmother of a deployed soldier.
The group will have left for about a year in Egypt.
This act of service is a tradition for many troops, passed down from generation to generation.
"I didn't try to recruit my daughters into the military, but we have a tradition of that in our family," said Thomas Sage, father of a deployed soldier.
"His grandfather was here for 30 years. I was here for six years, and he's been here for about 12 years, so a family affair that we're used to," Painter said.
These troops serve the community and the country.
They don't officially leave the state until Friday, when they travel to Fort Hood to practice mobilization for 30 to 40 days. After that, they leave for Egypt.
RELATED: $273M in Federal Money Directed to South Carolina Military Bases