Uprising: Killed army commander buried in Abuja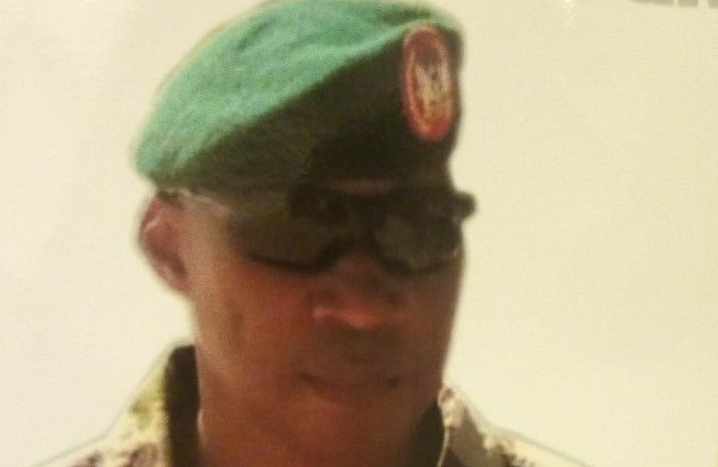 Kingsley Nwezeh in Abuja
The remains of the slain army commander, Colonel Husseini Samaila Sankara, were laid to rest yesterday at the Guards Brigade Cemetery amid tears and emotion from relatives, colleagues and friends.
Sankara died on July 1, 2021 in Abuja due to complications from injuries sustained during Operation Hadin Kai of the North Eastern Theater when his vehicle struck landmines laid by insurgents on May 30, 2021.
The late senior officer is said to have completed his tour in the northeast and was about to move on to the next mission in the central north before his vehicle encountered landmines with six soldiers, who died instantly.
In his tribute, the deceased's elder brother, Shehu Jafiya, said the deceased officer told his family that his mission was accomplished without knowing that he was talking about his mission on earth.
He said the late senior officer would be happy in heaven if the insurgency war and ethnic unrest were ended with the enthronement of a united Nigeria.
He said the blast happened on May 30, 2021 and Sankara was airlifted to Abuja on June 4, 2021.
He said "Sojaman" as he was affectionately known in the family finally passed away on July 1, 2021.
Recalling his last moments with Sankara, he explained: "After the explosion in Borno State around Dikwa and Marte. He was first flown by helicopter to Maiduguri where he was stabilized at the military facility and then they transferred him to Cedar Crest Hospital in Abuja.
He said: "I was at the airport to receive him and we had very in-depth discussions not just one day but gradually over a week. He kept assuring us that we shouldn't cry or be too worried that he would be fine.
"We didn't know that he just wanted to comfort us by saying that we shouldn't be too worried and not cry for him. My last moments with him were indeed emotional and painful for us.
He said Sankara told his family that his mission was accomplished.
"We thought he was referring to the Borno mission. He was very prophetic; therefore, we did not understand it then. He was very, very attached to his family. I mean both his wife, his children and us brothers.
"He was easy going and he had a very deep passion for military work. He was so proud of it and that's why in the house we called him "sojaman", he said.
"Another thing he always cherished was his love for this nation. Every time we sat down to chat, you will hear him say that he would do anything for this country, Nigeria.
"All these reasons why we didn't understand what he was talking about. That by doing everything, he was willing to die for this country and it finally came to light. So it finally happened; so. that's it," he said.
Reading his citation at the cemetery, Colonel Adebayo Lawal described him as an "articulate, dedicated, loyal and hardworking officer.
"He was calm, firm but fair with a good sense of purpose and responsibility; he was an outspoken gentleman and a professional intelligence officer, truly devoted to his duty".
He said the late senior officer was from the Nigerian Army Intelligence Corps, who attained the rank of Colonel on September 3, 2020.
Prior to his disappearance, he was the Theater Psychological Operator at the Theater Command's Hadin Kai Operation.
He said the disappearance was a loss to the Nigerian Army Intelligence Corps, the Nigerian Army and the nation as a whole.